Metal is among mankind's most earth-shattering discoveries. Harnessed from the earth and perfected in fire, it can be shaped, molded, and mixed into alloys for a whole host of applications ranging from skyscrapers to timepieces.
Take gold, for example. It's been valued as one of the most precious metals on earth, captivating our imagination since our earliest days of civilization. Shiny, malleable, and heavier than most, this element has peaked our interest for thousands of years. It has adorned kings, inspired expeditions, stabilized economies, and drove technology. From an elaborate crown to a an elegant watch, gold has played it's part as a status symbol in the ever changing social web of human culture.

Beyond gold there is a chart of what may be considered to be more practical and durable substances; many of which have been engineered, perfected, and crafted into alloys perfected for any desired application.
Among these metals are Stainless Steel and Titanium alloys. Beside their superiority in commercial and military use, manufactured steels now make up the majority of what encompasses timepiece cases, bracelets, and movements of today. These materials are more resistant to friction, corrosion, and have higher melting points; they also have a tendency of being far more affordable. While it is understood that luxury goes hand in hand with the price tag, it would be worthy to note that the polish of a fine stainless steel (or it's slightly more pricey yet lighter relative, titanium) can often replicate the near identical gloss and warmth commonly associated with other precious metals. It is nearly impossible to tell the difference in metallic composition of a Rolex watch crafted out of solid platinum, or a TAG Heuer timepiece composed of polished stainless steel. Both look to be made of the same material to the untrained eye.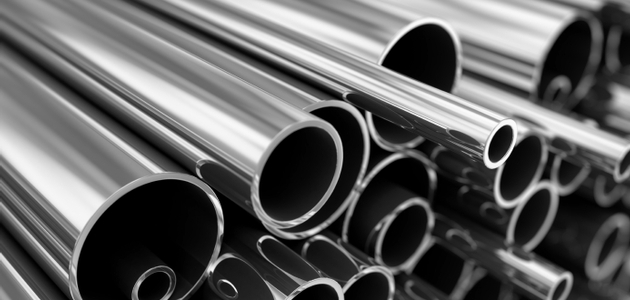 While these are not groundbreaking or alarmingly new discoveries, it could be considered "food for thought" when considering springing for a new men's or ladies timepiece. There is a market for every budget, preference, and style, and a whole host of manufacturers create timepieces using stainless steel, titanium, argentium, tungsten carbide, yellow gold, white gold, rose gold, and even platinum. Many manufactures offer versions combining metals. Breitling, Baume et Mercier, and Cartier, for example, have many models which have a combination of steel and gold cases and bracelets. Rolex watches have other subtle combinations, such as having white gold fluted bezels installed on stainless steel timepieces.
If you're interested in knowing what works for you; what holds up and survives the test of time in your own unique watch collection, look no further than AuthenticWatches.com. We pride ourselves in offering a wide variety of timepieces to match any taste and lifestyle, in whichever metal you desire!
Discover your perfect timepiece at www.AuthenticWatches.com.