Imagine your Commander-in-Chief standing gallantly before an array of onlookers. Are they thunderstruck by the nobility of his policies? Do they admire his values and his emphasis on education? Or do they just think he looks mighty fine and presidential?
No doubt several crowd-members are looking at this president with admiration and glee, but while some may be favoring his diplomatic agenda or his physical appeal, some are simply gawking at his timepiece and the air of luxury he exhibits. Here are five presidents, past and present that took the art of watch-wearing very seriously.
5) Franklin Delano Roosevelt
Image Credit: watchtime.com
Aside from governing the United States through not one, but two of its most tumultuous periods (the Great Depression and WWII), FDR also ranks as the only president in U.S. history to have embarked on a third term. Furthermore, Roosevelt had a love of watches that never went unnoticed by his legions of fans. Among those in his collection was a Movado triple calendar that he often wore throughout the final months of his life.
4) Harry S. Truman
As Roosevelt's successor, Harry didn't merely inherit the presidential seat. Rather, a love of watches came with his newfound position as the leader of the free world. Among the timepieces Truman wore were a Movado St. Christopher coin watch, and a TAG Heuer purportedly worn during the signing of documents solidifying the country's involvement in Korea.
3) Dwight D. Eisenhower
Image credit: pinterest.com
Eisenhower was the proud owner of a Hamilton watch and a TAG Heuer chronograph. He was also the first U.S. President to sport a Rolex Datejust, which he valiantly wore on the cover of LIFE magazine, July 21st 1952 (pictured). Engraved with his initials, the timepiece was a gift from Rolex directly to commemorate his efforts as a five-star general during WWII.
2) John F. Kennedy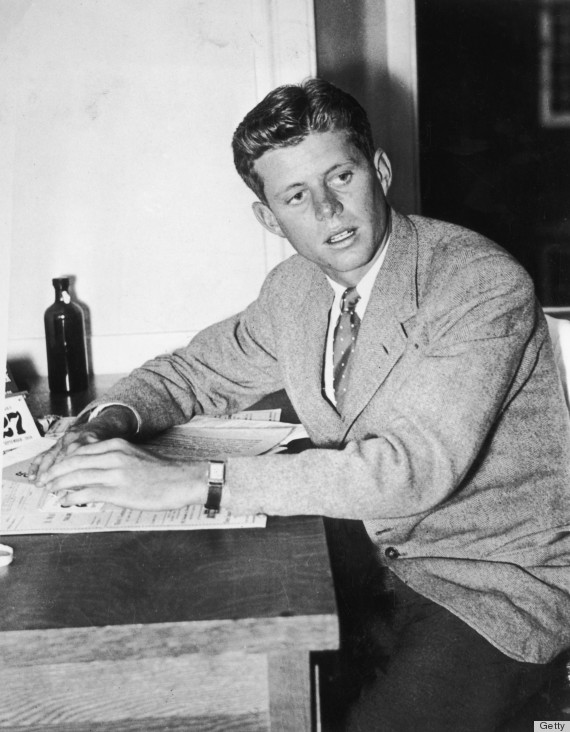 Image credit: vintagewatchforums.com
JFK sported an Omega, which he famously wore during his 1961 inauguration. JFK also owned a Cartier watch from his wife Jackie Kennedy, and a Rolex Day-Date from Marilyn Monroe.
1) Barrack Obama
Image credit luxurylaunches.com
A noted TAG Heuer fan, Obama has been seen wearing a TAG Heuer 1500 Two-Tone Diver with a black leather strap during his distinguished reign as president (pictured). He has allegedly been wearing this timepiece since 1997.
For a full listing of in-stock items, visit our website by clicking here.
Wind, Eric. "Historical Perspectives: Your Complete Guide To The Watches Of United States Presidents." HODINKEE. HODINKEE, 17 Feb. 2014. Web. 07 June 2016.